Hello! This is FM Viktor Neustroev. The World Championship Match between Nepo and Ding Liren is in full swing, and I'm here in Astana, Kazakhstan, watching the match closely. At the time of writing this, 9 games are over and the score is 5:4 in favor of Nepo, with the last 2 games ending in a draw.
Nepo Drama: Game°8
In the 8th game we had one of the most dramatic moments of the match, which I will put in the image: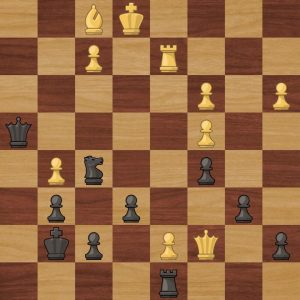 Black's last move was Qh4, sacrificing a rook to try to achieve a perpetual check on White's king. Only this perpetual does not exist! Luckily for Ian, Ding didn't accept it and he managed to save himself. Game 9 wasn't as exciting, but still White could fight for winning chances.
The place of the Nepo x Ding match
Well, I'm at the event almost every day, whether it's inside the tournament venue or in a fan zone. I will show you the atmosphere of the match and show you some pictures.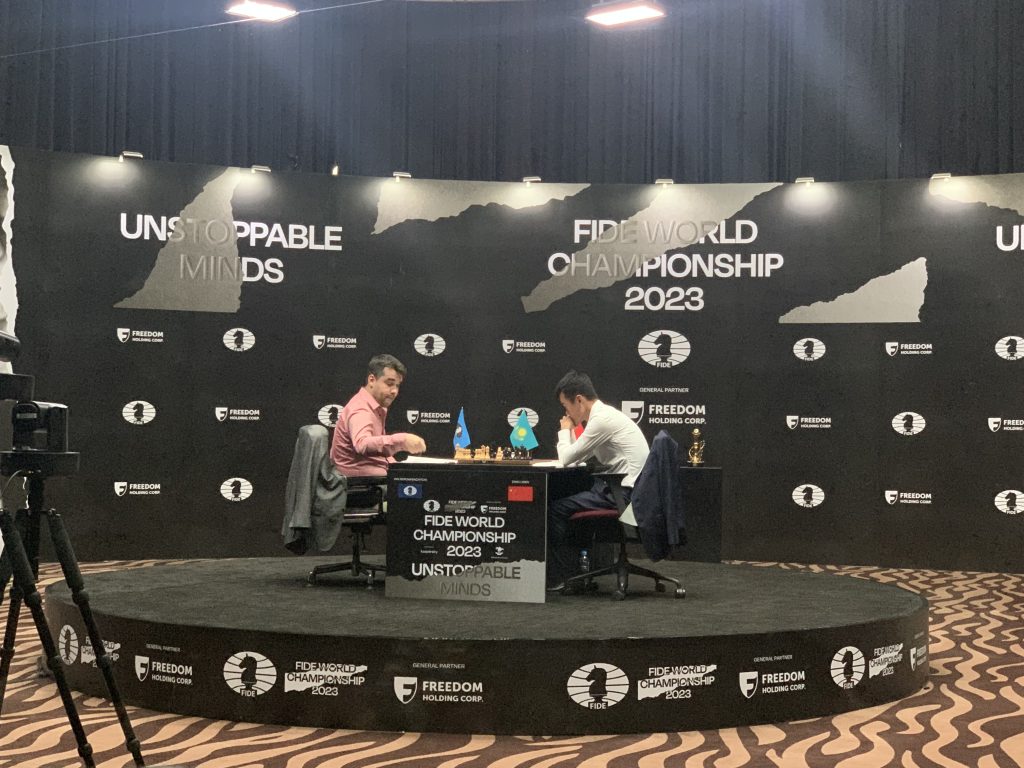 This is the match location. We can watch the match live through the glass wall, but of course you can't see the pieces as well as the venue is too far away. To resolve this, we can watch the game on a large monitor that is in place.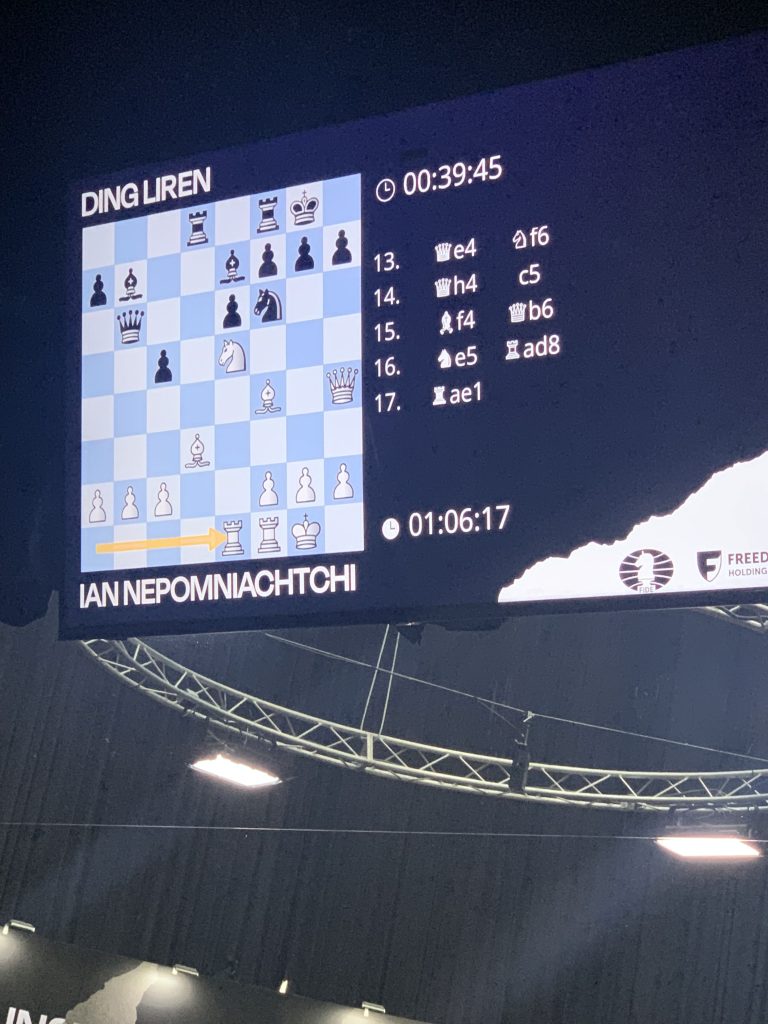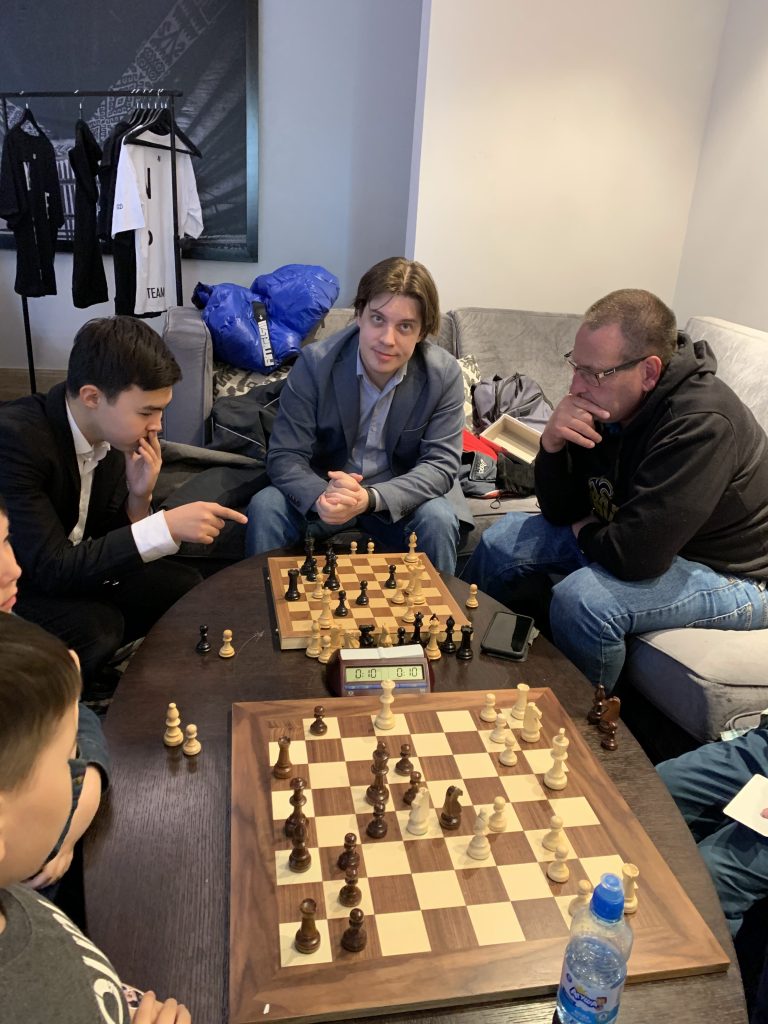 That's me! I was analyzing a game with two of my students: Aisultan (on the left, who lives in Astana) and Peter (on the right, who came from Melbourne, Australia, to see the match live).
You are probably familiar with all the combinations that were played and not played in this match. Because of that, I've selected some positions from other Nepo geames. But, it's time to work: Are you ready to solve the 6 positions in this post?
Puzzle time!
Try to guess Nepo's moves, finish the line and then compare with my detailed comments.




I bet you liked this quiz! I'm a big fan of Nepo, so much so that I even created a course dedicated to Nepo's playstyle, explaining his strengths and what you can learn from him. Nepo is widely regarded as one of the most talented and aggressive players of his generation, winning several major international titles such as the Tal Memorial and the Russian Championship. He is also known for his dynamic playing style, characterized by precise opening picks and a willingness to take risks.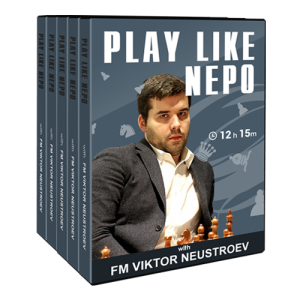 In this course I will help you improve your chess skills by analyzing the most illustrative games of GM Nepomniachtchi.
Chess is a versatile game. To be a good player is not enough just to know the openings and endgames. This is important, but it is also necessary to have a good thought process, and this can only be achieved by analyzing games of great players!
The course "Play Chess Like Nepo" is a comprehensive work on chess. I designed this course for any chess player who wants to improve all aspects of his chess games and, of course, for fans of GM Ian Nepomniachtchi. By the end of the course, you will be able to attack and defend better, calculate deeper, find more tactical and strategic options and understand how to play the endgames!
And during the match, we'll be giving the course a 60% discount, and it'll only be $49! Take advantage of this unique opportunity, and learn from one of the best in the world!
(Psst! One of Nepo's main weapons is the Sicilian Najdorf. You can learn all about her right here!)
FM Viktor Neustroev